eLearns for Industry 4.0

KPMG Learning Academy has teamed up with our trusted partners ABE to offer digital short CPD courses amounting to 26 hours of CPE.
ABE welcomes learners from all over the world. Their flexible programmes are designed to help you build your knowledge of business practice at a comfortable pace. Established for over 40 years, ABE has a reputation for providing relevant, accessible and affordable business qualifications.
These 26 modules, accessed through a digital training platform, are designed to help you develop specific work-related skills aligned to industry 4.0. Each module is self-led and is typically completed within 1 hour.
Modules:
Module 1: Decision making and problem solving
This course will introduce some decision-making models and problem-solving techniques. It will explore decision making styles and will explain how organizational values may impact the decisions.
Module 2: Effective time management
This course provides an overview of team management techniques and tools, how to prioritise activities and approaches to planning and how to best develop a personal development plan (PDP).
Module 3: Communication techniques and application
This course outlines the different forms of communication looking at how they apply in the real world. It will also look at how to chair meetings and present to your team and management. You will learn how to have challenging conversations and provide constructive feedback while understanding how to raise concerns.
Module 4: Selling through customer service
This course looks at how to efficiently communicate, which is imperative when selling through customer service. By the end of this course you should know how to efficiently communicate with a customer, the most effective techniques of customer service, and how to identify customer satisfaction.
Module 5: Product and service knowledge
This course explains why it is important to know and understand the various products or services that are available from your organisation. It explores ways of building trust with the customer and illustrates why this is important.
Module 6: Self-development
This course is about developing yourself and being open to feedback. This includes identifying your strengths and weaknesses, setting personal goals and measuring progress. The course also explores the benefits of feedback on your self-development.
Module 7: Leading people and leadership styles
This course will cover the different leadership styles and see how coaching benefits teams by improving performance. Leading people requires sensitivity to different organisational cultures and an understanding of the quality, diversity and inclusion. This course will also explore some change management models.
Module 8: Emotional intelligence
This course teaches to identify emotional intelligence and to understand why it is important. It explains how to enhance emotional intelligence. The course also looks at emotional triggers and how to deal with conflict.
Module 9: Building relationships
This course outlines some approaches to customer and stakeholder management. It also looks at emotional intelligence and sees how it can influence relationships, manage conflict, effective negotiation and influencing skills, and how to build relationships with customers and manage them effectively.
Module 10: Teamwork and knowledge sharing
This course provides an overview of what elements and skills contribute to enhancing a team. It also gives guidance on how to recognise dysfunctional teams and what personalities can be found within teams.
Module 11: Dealing with customer conflicts and influencing people
This course provides guidance on dealing with difficult customers using interpersonal skills. It explains how to use the appropriate signposts on methods of resolution to meet customer needs and manage their expectations.
Module 12: Project life cycle and management
This course looks at typical phases of the project lifecycle and common project roles. It explores different project management tools and techniques as well as communication strategy and risk management.
Module 13: Business finance
This course will guide you through organizational governance and compliance. It will introduce the planning and creation of the budget, financial forecasting methods and general financial terminology.
Module 14: Understanding business environment and financial terminology
This course will provide an overview for managing change and business finances in order to understand the relevant external factors as well as the wider business impact.
Module 15: Roles and responsibilities
This course provides the overview of customer service responsibilities and the impact this role has on others. It also explains how personal organisation supports building rapport with customers and responding to challenges.
Module 16: Manager to Leader
This course outlines the importance of self-awareness for team leaders and supervisors, focusing on how to be self-aware. Course topics: understanding unconscious bias and inclusivity, emotional intelligence, communication, and learning how to reflect on your own performance or working style, and its impact on both you and the people that you work with.
Module 17: Managing people
This course will look at the different team management modules, team dynamics and some motivation techniques. It will also explore some performance management techniques that include setting goals and objectives, conducting appraisals, reviewing performance, providing instructive feedback and recognising achievement and good behavior.
Module 18: Delegation skills
This course teaches to understand the principles, processes and methods of delegation. It explains how to identify appropriate delegation opportunities and maintain control while delegating. The course also shows how delegation can help enhance the job satisfaction and development of others.
Module 19: Negotiation skills
This course explains why we negotiate and introduces to some negotiation tips and strategies. By the end of this course, you will also understand what to do if negotiations fail.
Module 20: Minute taking
This course explains the purpose of taking minutes and introduces some of the methods of taking minutes. It also teaches how to turn the minutes into a report.
Module 21: Business writing
This course teaches how to write clear, concise and effective documents. It shows how to produce an appropriate business style and be able to recognise the principle of effective writing. It pays particular attention to identifying common grammatical errors and developing a reader-friendly writing style. The course also includes learning how to plan reader-focused letters and emails and develop information structures to meet different requirements.
Module 22: How to conduct effective meetings
This course provides guidance on the fundamental elements of effective meetings, such as:
Preparation for a meeting
Commencing a meeting
During a meeting
Concluding a meeting
Following a meeting
Module 23: Report creation and making recommendations
This course will guide you on how to produce accurate records and documents. It will provide guidance on making recommendations for improvements and presenting solutions to management.
Module 24: Change management
This course provides information on how to successfully design a process for change; as well as how to manage and communicate with your team to ensure they are involved, aware and comfortable with the change.
Module 25: Systems and resources
This course looks at how to use various systems, equipment and technology to meet the needs of customers. It also explores the different types of measurements and evaluation tools to monitor customer levels.
Module 26: Operational management
This course on operational management looks at how organisational strategy is developed. It explores the approaches to managing resources and the use of different technologies in business. This course also outlines how to communicate an organisational strategy and deliver it against operational plans.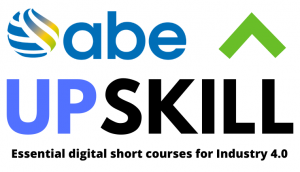 These modules are property of ABE Learning Academy © all rights reserved.
Useful information:
You can work through the courses as and when it suits you.
The platform is fully mobile compatible and available via an app.
After the course is successfully completed, you will automatically receive a digital certificate featuring ABE certified branding and the name of the course you have completed. This can be uploaded to your social media profiles and shared with employers, making your training immediately visible and providing a competitive advantage in the job market.
The platform will test understanding by asking quiz-style questions about the course's content. If you do not answer correctly, you can rewatch until the necessary knowledge is absorbed. Once sufficient questions are answered correctly, you will be able to download the certificate.
The course is bite-size so can typically be completed in a one-hour sitting. This course is designed to offer skills development modules that can fit around other learning and commitments.
Once payment is completed, you will receive an email from KPMG Learning Academy with the login details and instructions. Should you have any questions, do not hesitate to contact us via your preferred option: Phone, Email, Chat or Whatsapp.
Course Features
Language

English

Assessments