Certified Ethical Hacker (CEH) Training

Course Description:
In this CEH training course, you are provided with the foundational knowledge needed to pass the EC-Council Certified Ethical Hacker (CEH v11) exam. You will learn how to deploy tools and techniques to protect your network through hands-on labs that mimic real-life scenarios.
Course Outline:
Ethical Hacking Fundamentals
Applying Covert Techniques to Scan and Attack a Network
Analysing System Risks and Weaknesses to Apply Countermeasures
Assessing and Preventing Gaps in a Network Infrastructure
Performing Penetration Testing
For a detailed course outline, kindly click here.
Learning Outcomes:
Successfully prepare for the Certified Ethical Hacker (CEH) Certification Exam
Apply countermeasures to secure your system against threats
Test system security and data access using real-world hacking techniques
Employ complex tools to identify and analyse your company's risks and weaknesses
Find vulnerabilities in a network infrastructure
Key Features of this Certified Ethical Hacker Training:
Official EC-Council Curriculum
Access to hundreds of exam prep questions
Exam voucher included in course tuition fee
After-course instructor coaching benefit
After-course computing sandbox included
Dates:
We know you have busy schedules and we would like to give you maximum flexibility. You can book your course on any of the following dates.
13/02/23 – 17/02/23 (course runs for 5 days) 10:00 – 18:00 CET (Guaranteed to Run)
15/05/23 – 19/05/23 (course runs for 5 days) 09:00 – 17:00 CET
Please note that we are offering an afternoon to evening option besides the morning to afternoon option in order to provide you with more flexibility.
06/02/23 – 10/02/23 (course runs for 5 days) 15:00 – 22:30 CET
27/03/23 – 31/03/23 (course runs for 5 days) 14:00 – 21:30 CET
17/04/23 – 21/04/23 (course runs for 5 days) 14:00 – 21:30 CET

When you see "Guaranteed to Run" next to a course event, you can rest assured that your course event — date, time — will run. Guaranteed.
Venue: Online (AnyWare)– details of how to join the meeting will be sent once registration is complete
Fee: €3,650
Funding: This course is also eligible for the 'Investing in Skills' Scheme, managed by Jobsplus. Learn more here.
Certifications/Credits:

————————————————————————————————————————————————————————————————–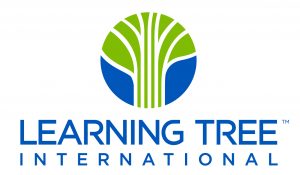 These modules are property of Learning Tree International – UK © all rights reserved.
Course Features
Guided Learning

5 days

Language

English

Assessments
You May Like