EC-Council Certified Incident Handler Training (ECIH) v2

Course Description:
The EC-Council Certified Incident Handler (ECIH) program is designed to provide the fundamental skills to handle and respond to computer security incidents in an information system while preparing you to pass the ECIH exam. The course provides incident response training by addressing various underlying principles and techniques for detecting and responding to current and emerging computer security threats. After attending the course, you will be able to create incident handling and response policies and deal with various types of computer security incidents.
Course Outline:
Introduction to Incident Response & Handling
Risk Assessment
Incident Response & Handling Steps
CSIRT
Handling Network Security Incidents
Handling Malicious Code Incidents
Handling Insider
Forensic Analysis & Incident Response
Incident Reporting
Incident Recovery
Security Policies & Laws
Learning Outcomes:
Prepare for the EC-Council Certified Incident Handler (ECIH) exam
Handle various types of cyber security incidents
Utilise risk assessment methodologies
Navigate laws and policy related to incident handling
Key Features of this ECIH Certification Training:
Official EC-Council Curriculum
Exam voucher included in course tuition fee
After-course instructor coaching benefit
Prerequisites:
1 year of information security experience
Attendees must be at least 18 years of age
Dates:
We know you have busy schedules and we would like to give you maximum flexibility. You can book your course on any of the following dates.
28/02/23 – 02/03/23 (course runs for 3 days) 10:00 – 18:00 CET
23/05/23 – 25/05/23 (course runs for 3 days) 09:00 – 17:00 CET
Please note that we are offering an afternoon to evening option besides the morning to afternoon option in order to provide you with more flexibility.
08/03/23 – 10/03/23 (course runs for 3 days) 15:00 – 22:30 CET
03/05/23 – 05/05/23 (course runs for 3 days) 14:00 – 21:30 CET

When you see "Guaranteed to Run" next to a course event, you can rest assured that your course event — date, time — will run. Guaranteed.
Venue: Online (AnyWare)– details of how to join the meeting will be sent once registration is complete
Fee: €3,210
Funding: This course is also eligible for the 'Investing in Skills' Scheme, managed by Jobsplus. Learn more here.
Certifications/Credits: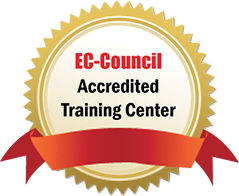 ————————————————————————————————————————————————————————————————–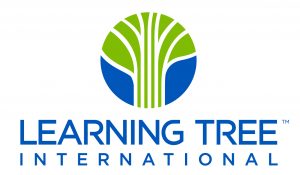 These modules are property of Learning Tree International – UK © all rights reserved.
Course Features
Guided Learning

3 days

Language

English

Assessments