ESG is here to stay: Leveraging on the opportunities that ESG creates for the Gaming industry

This course can be delivered to your organisation as part of our bespoke Corporate Training Solutions, at your own time and your own convenience. Contact us on kla@kpmg.com.mt or call us on +356 2563 6363 or on +356 9963 6363 for more information on how we can take care of your organisation's training needs.
Course Description:
ESG has evolved to become a key function of the investment community when assessing which companies to invest in. The gambling industry has largely failed to embrace ESG other than a few Tier 1 companies. The remainder fail to see the benefits associated with ESG and are largely unaware of the opportunities it presents such as the beneficial effect that can be available for a well trained and understanding workforce. This course aims to provide an understanding of ESG issues and the requirements to deliver sustainability to the gaming industry. Utilising the knowledge from this course will enable management to consider risks and mitigating actions as an early warning to their businesses and be ready for the inevitable requirements driven by such issues.
Target Audience:
The session is aimed at those in the entire gaming industry ecosystem wishing to understand more about this evolving subject and being aware that the wider ESG philosophy will be applied to all companies in the future-including Gaming. It appeals to middle management through to head or director level employees. It is suitable for operators, suppliers, platform providers or anyone involved in the Gaming industry.
Learning Outcomes:
The main learning outcomes of this session include:
Understanding of ESG issues that exist in gaming and the wider business world
Recognise how 'Socially responsible investing' criteria work for 'Sin' stocks
Understand how to position sustainability and deliverability at the centre of ESG decision making
Recognise the link between CSR, AML and KYC requirements and ESG
Understand potential ESG issues from a gaming business perspective relative to risk
Be able to map out stakeholder and in-company action plans to enhance ESG compliance within a gaming company
How gambling companies can use ESG as a strategic opportunity

Prerequisites:
A basic understanding of how Gaming companies operate, including the predisposition to regulatory reporting will help in the understanding of the implications of ESG on the Gaming Sector.
CPE Hours: This course qualifies for 3 hours of Structured CPE which can be classified as Professional Competency. A certificate of attendance will be provided at the end of each session.
Trainers:
Steven Myers, BSc (Hons), LLM, MSc (Oxon)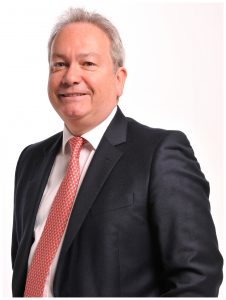 Steven is a vastly experienced management professional in the gambling sector previously serving as Managing Director Development and Secretariat, Genting UK covering the EMEA region for 13 years. After leaving Genting, he took a study break and completed a Masters in 'Major Programme Management' at the University of Oxford (Graduating 2018) and set up 'Praxis Consulting and Advisory'. He has over 20 years in the gambling industry and joined Stanley Leisure in 2003 as Development Director.
His skills cover the different disciplines of licensing, public affairs and legal functions along with operations, gaming machine and P&L responsibilities. Steven is also a graduate of University of Nevada Reno's Executive Development Program where he later taught for 3 years and has substantial experience in giving evidence to numerous Authorities, Governments, Civil servants and politicians.
He is increasingly involved in ESG issues relative to investments and is currently helping several private clients including operators and private equity companies across the EMEA region in the gaming, hospitality and leisure sectors (both online and land-based).
Russell Mifsud, Director, Gaming, KPMG Malta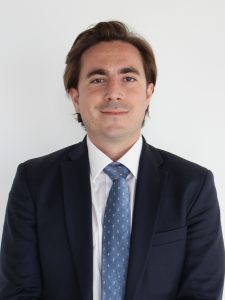 Russell is dedicated to all aspects of the Gaming industry as a whole. He strives to remain on top of all externalities on a Global scale, in order to best advise KPMG and its clients on opportunities within the industry alongside best guidance techniques. Within the gaming space, new trends, licensing, strategic opportunities, compliance, M&As, competing jurisdictions, disruptive technologies, crypto currencies and gamification are some of the aspects that Russell focuses on, whilst keeping a macroeconomic perspective in hand. Russell is currently working on numerous techniques to help raise the bar and champion Malta as the jurisdiction of choice, including holding regular meetings with the Regulator at the Malta Gaming Authority and other industry stakeholders and speaking at high profile conferences and other international events. Bringing conferences of calibre to the island, round tables and aligning the efforts of the KPMG Global Gaming network, are amongst some of the activities that Russell undertakes, in order to keep stakeholders up-to-date on emerging markets, opportunities and industry hot topics.
Rachel Decelis, Senior Manager, Environmental, Social & Governance (ESG), KPMG Malta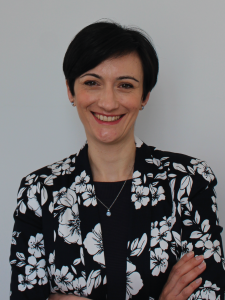 Rachel is a chemist and chartered environmentalist, having 16 years' experience in the environmental sector. She joined KPMG in 2022 as Environmental, Social & Governance (ESG) lead, after having worked in both the environmental consultancy and regulatory sectors. Throughout her career, Rachel has worked with Government entities and companies in various sectors, including in construction, waste management, energy, and manufacturing. Her specialisations include environmental permitting, reporting, and auditing, as well as air quality monitoring and impact assessment. Rachel is also a skilled trainer and communicator, having lectured at various levels in academic settings, and published articles online and in print.
At KPMG, Rachel supports various teams in developing, delivering and improving ESG services to clients, including by providing technical input and specialist advice. She also conducts internal and external training on ESG, and acts as ESG champion for the firm.

Is your employer paying for your CPE seminars? Contact us on kla@kpmg.com.mt to discuss how the employer can benefit from our offers.
Course Features
Guided Learning

3.5 hours

Language

English

Assessments