Focused Session Supplies of Goods: Revisiting current VAT rules and preparing for upcoming changes
Course Description:
This session will tackle the VAT treatment of supplies of goods, taking into account the changes that came into effect as from 1st January 2020 and the relevant changes that will come into effect as from.
Course Structure:
Specifically during the session we delve into:
-What constitutes a supply of goods;
-Discuss the VAT treatment of domestic supplies of goods, Intra-Community Supplies and Intra-Community Acquisitions, Exports and Imports, taking into account the place of supply rules and any relevant VAT exemptions
-The 2020 "Quick Fixes" that came into effect as from 1st January 2020 and their implications for your business;
-Anticipating the 2021 changes
The session will be a classroom style session with limited number of attendees. Participants are invited to ask questions during the session and at the end of the session there will be a time dedicated for specific questions. In addition, participants are invited to provide a background of the nature of their business – this allows the speaker to make the session as relevant as possible for the attendees.
Target Audience:
Accountants, tax professionals, lawyers, business owners, operations manager
CPE Hours:
This course qualifies for 3.5 hours of Structured CPE which can be classified as Core Competency.
Venue:
KPMG, Pietà
Trainer:
Louise Grima – Assistant Manager, Tax – VAT Compliance/Advisory, KPMG Malta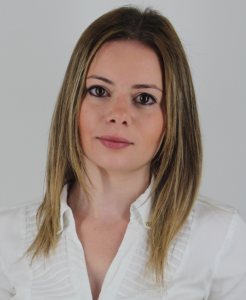 Louise Grima is an Assistant Manager at KPMG Malta. She joined KPMG in 2015 after graduating with a Master in Accountancy from the University of Malta and has since worked in direct and indirect taxation assisting clients established in a number of fields including retailing, gaming, banking, funds amongst others. Louise was awarded the 2015 MIA Best Student of the Year prize for Master in Accountancy Group 2013/2015, holds a Diploma in VAT compliance and has successfully completed the Advanced Diploma in International Taxation with an overall distinction. Louise regularly delivers seminars on both direct and indirect taxation.
Course Features
Guided Learning

3.5 hours

Language

English

Assessments

Not Applicable