Information Security: Staying Ahead of the Game
Course Description:
Information security is a key consideration for all businesses that handle large amounts of customer data. iGaming operators are obliged to train their employees on the subject if they want to retain their licencing.  Sportsbooks and casinos have been a target for cyber criminals from the early days of their existence. The industry is like the banking sector – storing payment details and other sensitive information and handling large amounts of financial transactions, which makes it a prime target.
Nowadays, more and more gaming businesses are created on-line and the threat from fraud and cybercrime is at an all-time high. Cybersecurity becomes even more important than security in a brick-and-mortar casino. Thanks to a million potential ways to hack digitised systems, casinos and sportsbooks need to be more active than ever before to protect their platforms. As businesses scramble to adopt remote working and keep their operations afloat, hackers and cyber criminals are out looking for new prey.
This course in Information Security has been designed to help improve information security in iGaming organisations by fostering employee awareness of the potential risks. The course helps employees to understand measures that are in place to safeguard company and client data.
Target Audience: 
This course is intended for middle and top management tier.
Learning Outcomes:
After studying this course, students should be able to define what information is collected, processed and stored by iGaming companies and why. Students will understand the importance of protecting the confidentiality, integrity and availability of this data and get an appreciation of the tools, techniques and procedures that are available to protect this data.
Trainer:
Marthese Vella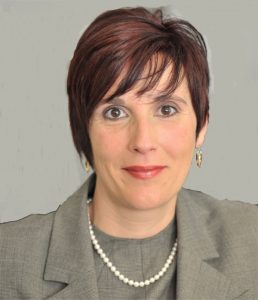 Marthese is an Electrical Engineer by profession and holds a Master's Degree in Information Management from Lancaster University. Her career spans over 25 years, holding different IT management roles in industry.
In her role as Chief Information Officer, she has guided organisations through the Information Security Compliance process and is now using this broad experience and wide knowledge of solutions in information security to help more organisations improve their security capabilities. Marthese is currently Head of Advisory at Proact which forms part of the Computime Group. Proact offers IT Governance, Compliance and IT Security advisory services to a number of local and international clients across different industries.
Marthese is a Certified Information Systems Auditor (CISA), ISO27001 Certified ISMS Lead Implementer as well as a General Data Protection Regulation Practitioner.

Is your employer paying for your CPE seminars? Contact us on kla@kpmg.com.mt to discuss how the employer can benefit from our offers.
Course Features
Guided Learning

3 hours

Language

English

Assessments