Shipping & Aviation Cell Companies

Course Description:
As of 3 March 2020, the Maltese Companies Act, contemplates the possibility of setting-up cell companies within the areas of maritime and aviation. Such an amendment is a revolution in an industry, such as the shipping one, based on asset ring fencing via multiple single-ship companies; thus allowing ship operators and aviation players the possibility to achieve higher efficiencies in terms of corporate and tax governance. L.N. 248 of 2020 Companies Act (Shipping and Aviation Cell Companies) Regulations, 2020 introduced the possibility of those engaged in the shipping or aviation business to set up a cell company provides for segregating and protecting the cellular assets of the company including segregated accounts, compartments or units.
Target Audience:
The session is aimed for accounting / legal professionals, university students, people interested in shipping and aviation.
Learning Outcomes:
By the end of the course attendees will get an understanding of L.N. 248/2020 governing the introduction of Cell Companies concept within the shipping and aviation industry.
Prerequisites:
Basic Accounting, Legal and Company Law knowledge.
Date: 09/11/2020
Time: 09:00 – 11.30
Venue: Live online session – details of how to join the meeting will be sent once registration is complete
Fee: €40
CPE Hours: This course qualifies for 2 hours of structured CPE which can be classified as Professional Competency. A certificate of attendance will be provided at the end of the session.
Trainer:
Stephan Piazza, Senior Manager, Transport- Shipping and Aviation, KPMG in Malta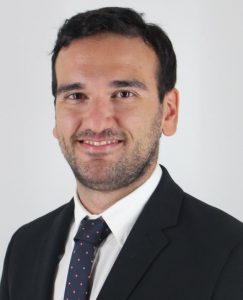 Stephan joined KPMG in 2017, coordinating the Transport team including both the Shipping & Aviation services across the Audit, Tax and Advisory areas within the firm. His role as coordinator for the firm's Transport projects sees him at the forefront of some major engagements within the firm's Shipping and Aviation practice. Stephan provides assistance in connection with the registration of aircraft and AOC application with the Civil Aviation Directorate at Transport Malta, advice upon the local and EU legal framework concerning drones and other unmanned aerial vehicles, and is also able to provide support in aircraft financing transactions.
In addition to the above, Stephan also has extensive experience in the corporate law and maritime law space, having assisted several clients with ship and yacht registration procedures and accompanying corporate structures. Stephan has frequently contributed to a number of articles in both local and international journals. He lectures ACCA students in the field of corporate law. Stephan is warranted to practice law in front of the Superior Courts of Malta. He is also a member of the Malta Chamber of Advocates, an Executive Committee Member of the Malta Maritime Law Association, Counsel Member of the Superyacht Industry Network Malta and Executive Committee Member of the Shipping & Bunkering Committee within the Chambers of Commerce and Enterprise. Stephan is actively involved in the legal drafting of maritime related laws at a local level. He has also published a number of articles in both local and international journals. He collaborates with the University of Malta and the Malta College of Arts Science and Technology as an external examiner and has delivered lectures at the ELSA Malta Summer Law School.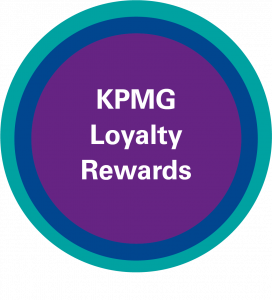 Kindly note that this session entitles the attendee to 2 KPMG Loyalty Rewards. After collecting 60 Loyalty Rewards, attendees will be entitled to a free CPE session of their choosing. Visit our Loyalty Rewards page to learn more.
Moreover, for every three courses booked from our KPMG Learning Suites, attendees receive a discount voucher of 40% to be redeemed on their next course purchased from any Learning Suite!

Is your employer paying for your CPE seminars? Contact us on kla@kpmg.com.mt to discuss how the employer can benefit from our offers.
Course Features
Guided Learning

2.5 Hours

Language

English

Assessments

Not Applicable