Welcome to the Gaming Faculty – an educational institution dedicated to the online gambling sphere and delivered by leading industry practitioners.
💡 Who are we?
KPMG Learning Academy leverages on an extensive amount of subject matter expertise generated from years of experience and hands-on approach of its trainers, in a multi-disciplinary Big 4 consultancy firm. As a firm, we invest heavily in deepening our knowledge of our clients' industry sectors and technical issues. We actively contribute to industry debate through research projects, publications, articles, podcasts, conferences, and co-operation with industry associations.
KPMG recognises and understands the challenges and opportunities faced by remote gaming entities. Through the Gaming Faculty, we offer training solutions that meet the learning needs of staff and the dynamic nature of the gaming industry. Whether it is Compliance, Tax, IFRS reporting or ESG, we have the industry experts to assist you with your training requirements.
We have a leading team of subject matter experts who specialise in remote gaming across the globe, and who are in tune with what is happening in the industry in their local territories. This localised experience coupled alongside the regular sharing of knowledge and insight from other jurisdictions, allows for a significantly wide and diverse scale of specialist insight to be imparted onto our clients.
🎲 The Gaming Industry Training Package – a bespoke training solution
KPMG's Gaming Training Package allows organisations to build their own training packages to expand the knowledge base of all employees. Our training challenges trainees to apply knowledge gained in training in practical ways within their work environment. The KPMG Gaming Faculty provides HR and L&D professionals with the peace of mind that while their staff's learning and development needs are met, knowledge is transferred to the benefit of the organisation.
✅ All seminars within our Remote Gaming Faculty qualify for CPE hours. A certificate of attendance will be provided at the end of each session.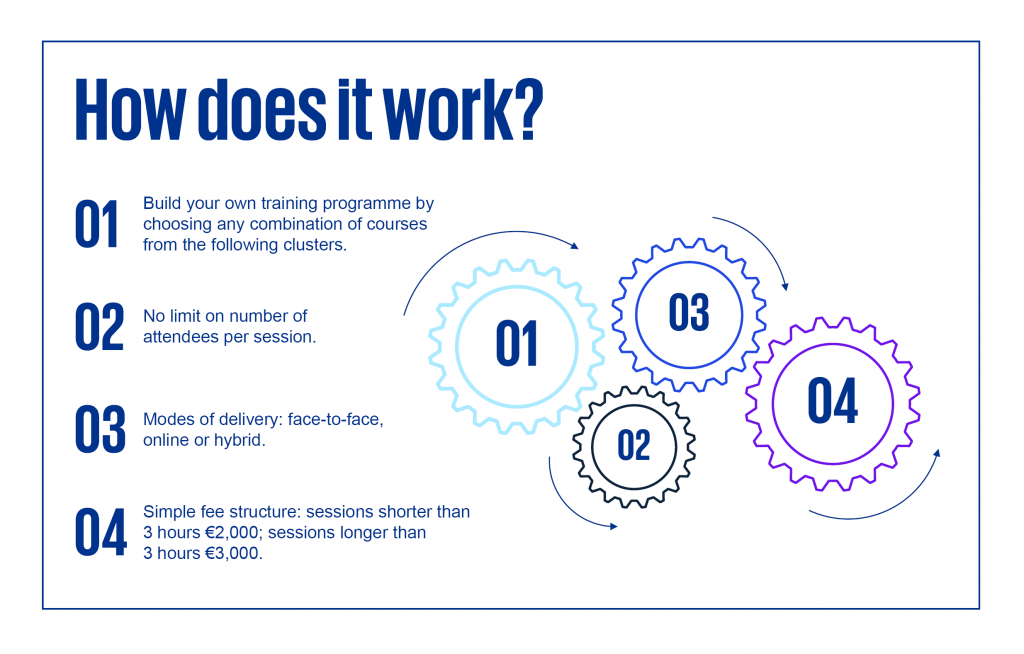 Haven't found what you're looking for? Contact us on kla@kpmg.com.mt or call us on +356 2563 6363 or on +356 9963 6363 for further details and to request a Personalised Training Package.