Business Risk Assessments and Jurisdictional Risk Assessments

Course Description:
The session will deal with the importance, requirements, and the processes involved in the carrying out of a Business Risk Assessment ("BRA") and Jurisdictional Risk Assessments ("JRAs"). This training session is based on the requirements emanating from the Prevention of Money Laundering and Funding of Terrorism Regulations ("PMLFTR"), the FIAU Implementing Procedures Part I ("IPs Part I") including other guidance documents and factsheets issued by the FIAU, guidance issued by international bodies such as the Wolfsberg Group, Basel Committee on Banking Supervision and FATF, and also based on best practice. This session will also be interactive whereby we will be taking you through practical examples and case studies.
Target Audience:
MLROs and designate employees within the AML/CFT field.
Topics to be covered:
Business Risk Assessment ("BRA")
The Risk-Based Approach, the obligation around the BRA and its process;
The five-step approach to the BRA;
Identifying the inherent risks and how these risks are determined including the qualitative and quantitative information to be considered;
Factors that are considered as posing high inherent risks;
The controls of the organisation and the determination of the effectiveness of controls;
Guidance on how to assess the effectiveness of the controls;
Examples of controls at the enterprise level, at the first line of defence and other general controls;
Controls to be considered for each of the risk factors;
Determination and calculation of the residual risk;
Discussions around the BRA guidance document issued by the FIAU;
Tips to conduct an adequate BRA;
The importance of revising and updating the BRA;
Administrative Penalties issued around the BRA; and,
Practical example on the BRA, followed by case studies.
Jurisdictional Risk Assessments ("JRAs")
Regulatory Framework on the JRAs and their process;
The proposed amendments to the FIAU IPs Part I on JRAs;
Discussions on the FIAU's enforcement factsheet around JRAs;
Summary to conducting adequate JRAs;
Administrative Penalties issued around JRAs; and,
Practical example on a JRA, followed by case studies.

Date: 14/09/2021
Time: 09:00 – 11:45 (including 15 mins break)
Venue: Live online session – details of how to join the meeting will be sent once registration is complete
Fee: €80
CPE Hours: This course qualifies for 2 hours of structured CPE which can be classified as Professional Competency. A certificate of attendance will be provided at the end of the session.
Trainer:
Deborah Cassar, Senior Manager, AML – Risk Consulting Advisory Services, KPMG in Malta
Deborah, Senior Manager in AML within the Risk Consulting Advisory Services at KPMG Malta, has over 10 years' experience within the Financial Services sector with foreign and local entities and over 11 years' experience within the AML/CFT field. Deborah graduated in the Bachelor of Commerce Degree in Banking & Finance and Management from the University of Malta and obtained certifications in Anti-Money Laundering, Sanction Compliance, Regulatory and Financial Crime Compliance in collaboration with the International Compliance Association (ICA). In 2017, she has obtained an international golden standard specialisation with ACAMS as a recognised and Certified Anti-Money Laundering Specialist (CAMS) and in 2021, she obtained an Advanced CAMS specialisation in Risk Management (CAMS-RM). Deborah is an active member with the Association of Certified Anti-Money Laundering Specialists (ACAMS) and is a Co-Founder and Vice-Chair of the ACAMS Malta Chapter.
Deborah has gained knowledge and expertise in Transactions Monitoring, Suspicious Reporting, Analysis and Investigations, AML Advisory, Client Sanctions Screening, Anti-Bribery & Corruption, Regulatory Compliance, AML/CFT Training, and other areas within Financial Crime Compliance.
Before joining KPMG, she worked for over 2 years with the Financial Intelligence Analysis Unit (FIAU) as a Compliance Officer within the Unit's Compliance Section. She has extensive experience in carrying out Compliance on-site and off-site examinations with the different subject persons; reviewed, assessed and evaluated inspection reports and implemented any necessary corrective measures and procedures; represented the FIAU in EU and Moneyval working groups and committees in the domestic and foreign fora; developed sectoral guidance for the financial and non-financial sectors; and advised and assisted subject persons to establishing appropriate AML/CFT internal structures and controls.
At KPMG, Deborah works extensively in the areas of Anti-Money Laundering Compliance. She has managed AML projects locally and assisted entities to comply with regulatory obligations specifically on AML/CFT. These projects include assisting with the drafting and/or review of policies and procedures, training, review of processes, GAP analysis, Customer Risk Assessments and Business Risk Assessments. Deborah also participates in delivering AML/CFT presentations in KPMG's AML Roundtables.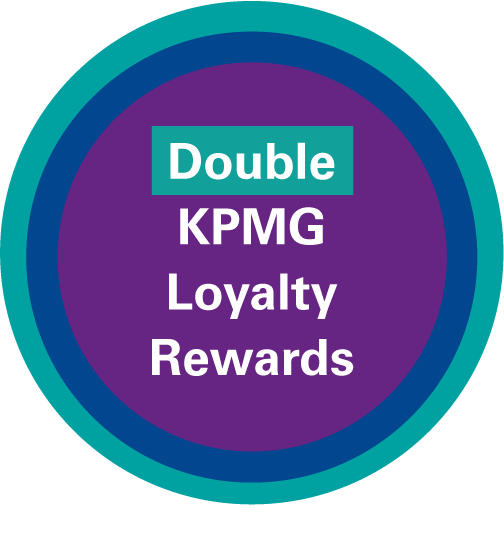 Kindly note that this session entitles the attendee to DOUBLE KPMG Loyalty Rewards (5 Loyalty Rewards). After collecting 60 Loyalty Rewards, attendees will be entitled to a free CPE session of their choosing. Visit our Loyalty Rewards page to learn more.

Is your employer paying for your CPE seminars? Contact us on kla@kpmg.com.mt to discuss how the employer can benefit from our offers.
Course Features
Guided Learning

2.5 Hours

Language

English

Assessments

Not Applicable