Certified Data Privacy Solutions Engineer Training

Course Description:
There is a gap in the industry today for in-depth knowledge and skills in implementing technical privacy requirements. Certified Data Privacy Solutions Engineer (CDPSE) is the first technical experience-based certification of its kind that validates the certification holder's expertise in implementing privacy controls into their existing and future systems, networks, and applications. CDPSE provides a valid and reliable means for enterprises to identify technologists who are competent in incorporating privacy by design into technology platforms, products, and processes, communicating with legal professionals, and keeping the organisation compliant efficiently and cost-effectively.
Course Outline:
Domain 1: Privacy Governance
Domain 2: Privacy Architecture
Domain 3: Data Lifecycle
For a detailed course outline, kindly click here.
Learning Outcomes:
Address three main domains of CDPSE: Privacy Governance, Privacy Architecture, and Data Lifecycle.
Validate your experience and ability to work cross-functionally with legal, policy, database administrators, engineers, software developers, and back-end and front-end experts.
Affirm your skills in understanding compliance requirements and their ability to implement the right privacy controls.
Focus on technical implementation and privacy best practises.
Key Features of this Certified Data Privacy Solutions Engineer Training:
After-course instructor coaching benefit
Official ISACA Curriculum
Dates:
We know you have busy schedules and we would like to give you maximum flexibility. You can book your course on any of the following dates.
17/01/22 – 19/01/22 (course runs for 3 days) 10:00 – 17:30 CET
Please note that we are offering an afternoon to evening option besides the morning to afternoon option in order to provide you with more flexibility.
15/12/21 – 17/12/21 (course runs for 3 days) 15:00 – 22:30 CET
26/01/22 – 28/01/22 (course runs for 3 days) 15:00 – 22:30 CET
23/02/22 – 25/02/22 (course runs for 3 days) 15:00 – 22:30 CET
23/03/22 – 25/03/22 (course runs for 3 days) 14:00 – 21:30 CET
Venue: Online (AnyWare)– details of how to join the meeting will be sent once registration is complete
Fee: €2,230
Funding: This course is also eligible for the 'Investing in Skills' Scheme, managed by Jobsplus. Learn more here.
Certifications/Credits:
This is an CDPSE certification prep course.
CDPSE is a unique, technical, experience-based certification designed specifically for privacy engineers. CDPSE holders can assess compliance needs and implement the right privacy controls.
————————————————————————————————————————————————————————————————–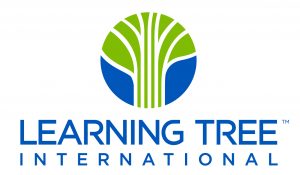 These modules are property of Learning Tree International – UK © all rights reserved.
Course Features
Guided Learning

3 days

Language

English

Assessments