(DATAPROT9) NetApp Data Protection Administration Training

Course Description:
Become proficient with Data ONTAP Snapshot®, SnapRestore®, SnapMirror®, SnapVault®, Open Systems SnapVault, and NDMP technologies used to replicate and restore mission-critical data in the enterprise. Backup and restore operations are taught using the NetApp storage system command line and OnCommand System Manager. The course also provides an overview of the Data ONTAP 8.3 MetroCluster solution.
Course Outline:
Module 1: Overview of NetApp Data Protection Technologies
Module 2: Data Protection with NetApp Snapshot Copies
Module 3: Synchronous Data Protection
Module 4: Using NDMP for Data Protection
Module 5: Implementing and Managing SnapMirror Technology
Module 6: SnapVault Backup and Recovery
Module 7: Using Data Protection Management Solutions
For a detailed course outline, kindly click here.
Learning Outcomes:
Describe Data ONTAP data protection technologies and data protection management solutions
Create and manage Snapshot copies
Describe SyncMirror and MetroCluster configuration
Create and manage SnapMirror relationships
Create and manage SnapVault relationships
Configure NDMP for backing up to tape
Describe Data ONTAP and third-party management solutions /list
Key Features of this NetApp Data Protection Administration Training:
After-course instructor coaching benefit
End-of-course exam included
Prerequisites:
Clustered Data ONTAP 8.3 Administration (D8CADM)
Data ONTAP Cluster-Mode Fundamentals (WBT)
Dates:
We know you have busy schedules and we would like to give you maximum flexibility. You can book your course on any of the following dates.
30/06/22 – 01/07/22 (course runs for 2 days) 10:30 – 18:00 CEST
28/07/22 – 29/07/22 (course runs for 2 days) 10:30 – 18:00 CEST
18/08/22 – 19/07/22 (course runs for 2 days) 10:30 – 18:00 CEST
29/09/22 – 30/09/22 (course runs for 2 days) 10:30 – 18:00 CEST

When you see "Guaranteed to Run" next to a course event, you can rest assured that your course event — date, time — will run. Guaranteed.
Venue: Online (WebEx)– details of how to join the meeting will be sent once registration is complete
Fee: €1,950
Funding: This course is also eligible for the 'Investing in Skills' Scheme, managed by Jobsplus. Learn more here.
————————————————————————————————————————————————————————————————–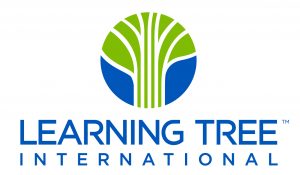 These modules are property of Learning Tree International – UK © all rights reserved.
Course Features
Guided Learning

2 days

Language

English

Assessments
You May Like