Introduction to Business Analysis Training: Defining Successful Projects

Course Description:
This Introduction to Business Analysis training course provides the essentials of the business analysis process, incorporating industry best practises from IIBA®, BCS, and Project Management. Through interactive workshops you will conduct a business needs analysis to elicit stakeholder requirements, apply business analysis techniques to identify key problems and potential opportunities in your enterprise and create effective requirements and communication plans. Improve your analytical competencies by analysing and specifying requirements using industry best practises in this Introduction to Business Analysis course.
Course Outline:
Defining Business Analysis
Performing Strategic Analysis
Analysing and Managing Your Stakeholders
Defining the Solution
Making the Business Case
The Requirements Engineering Framework
Establishing the Requirements
Analysing the Requirements
Writing the Requirements Documentation
Presenting the Business Solution
For a detailed course outline, kindly click here.
Learning Outcomes:
Perform external and internal analysis to understand the pressures on the business and root cause of a problem
Write clear requirements for formal and Agile projects
Create UML models and diagrams to analyse requirements
Perform strategy analysis to understand your organization's business landscape
Develop user stories and use cases
Key Features of this Introduction to Business Analysis Training:
After-course instructor coaching benefit
Learning Tree end-of-course exam included
Dates:
We know you have busy schedules and we would like to give you maximum flexibility. You can book your course on any of the following dates.
22/11/22 – 24/11/22 (course runs for 3 days) 10:00 – 18:00 CET (Guaranteed to Run)
21/02/23 – 23/02/23 (course runs for 3 days) 10:00 – 18:00 CET
23/05/23 – 25/05/23 (course runs for 3 days) 09:00 – 17:00 CET
Please note that we are offering an afternoon to evening option besides the morning to afternoon option in order to provide you with more flexibility.
11/01/23 – 13/01/23 (course runs for 3 days) 15:00 – 22:30 CET
15/02/23 – 17/02/23 (course runs for 3 days) 15:00 – 22:30 CET
22/03/23 – 24/03/23 (course runs for 3 days) 14:00 – 21:30 CET

When you see "Guaranteed to Run" next to a course event, you can rest assured that your course event — date, time — will run. Guaranteed.
Venue: Online (AnyWare)– details of how to join the meeting will be sent once registration is complete
Fee: €1,700
Funding: This course is also eligible for the 'Investing in Skills' Scheme, managed by Jobsplus. Learn more here.
Certifications/Credits:
---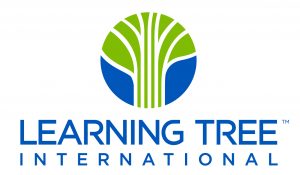 These modules are property of Learning Tree International – UK © all rights reserved.
Course Features
Guided Learning

3 days

Language

English

Assessments
You May Like