Introduction to Modeling for Business Analysis Training

Course Description:
In this Business Analysis Modelling course, you participate in an immersive, simulated case study, providing you with the business modelling skills necessary to produce Enterprise Architectures, Business Cases, Business Requirements and Software Requirements documents. You learn to apply analysis and modelling techniques such as Business Process Model and Notation (BPMN) to describe business workflows, as well as UML diagrams to analyse the enterprise structure and states of business objects.
This course covers 20 of the 50 business analysis techniques listed in the IIBA Business Analysis Body of Knowledge (BABOK) Version 3.0. With these skills, you will be able to better illustrate and document the functionality and structure of your organisation and more efficiently fulfil your role as a business analyst on business and software requirements projects.
Course Outline:
Introduction
Defining the Scope of Modelling
Mapping the Business Landscape
Scoping Business Functions
Modelling Business Processes and Workflows
Analysing the Enterprise Structure
Finalising the Business Model
Communicating the Model to Key Stakeholders
For a detailed course outline, kindly click here.
Learning Outcomes:
Perform a functional decomposition of your organisation
Diagram and document business processes as use cases
Capture workflows in Business Process Model and Notation (BPMN)
Apply UML diagrams to document your business objects and their states
Use a CASE tool to refine business analysis models and documentation
Key Features of this Business Analysis Modelling Training:
After-course instructor coaching benefit
Learning Tree end-of-course exam included
After-course computing sandbox included
Prerequisites:
While a background in business analysis is not required, you should have an understanding of current business concerns. Knowledge of the challenges involved in matching IT solutions to business problems is helpful.
Dates:
We know you have busy schedules and we would like to give you maximum flexibility. You can book your course on any of the following dates.
06/03/23 – 09/03/23 (course runs for 4 days) 10:00 – 18:00 CET
Please note that we are offering an afternoon to evening option besides the morning to afternoon option in order to provide you with more flexibility.
19/12/22 – 22/12/22 (course runs for 4 days) 15:00 – 22:30 CET
31/01/23 – 03/02/23 (course runs for 4 days) 15:00 – 22:30 CET
09/05/23 – 12/05/23 (course runs for 4 days) 14:00 – 21:30 CET

When you see "Guaranteed to Run" next to a course event, you can rest assured that your course event — date, time — will run. Guaranteed.
Venue: Online (AnyWare)– details of how to join the meeting will be sent once registration is complete
Fee: €2,760
Funding: This course is also eligible for the 'Investing in Skills' Scheme, managed by Jobsplus. Learn more here.
Certifications/Credits:
---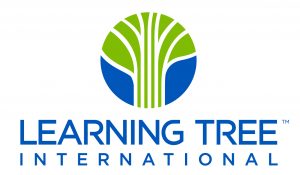 These modules are property of Learning Tree International – UK © all rights reserved.
Course Features
Guided Learning

4 days

Language

English

Assessments
You May Like