AML/CFT Dimension on RegTech and Virtual Financial Assets

Course Description:
The session will deal with the AML/CFT dimension to the Virtual Financial Assets and the use of RegTech in this space. The introductory part of this training session will be interactive by understanding the concepts of DLT and cryptos and the use of technology in the compliance and the AML arena. We will then delve into the international and local Regulations and guidelines with respect to the Prevention of Money Laundering and Funding of Terrorism, including the FIAU's Implementing Procedures Part II sector specific on VFAs. In the second part of the session we will provide you with examples of the use of DLT in the AML space and we will also take you through some real-life case studies on the use of DLT and red flags from a AML perspective with respect to cryptos.
Target Audience: Accountants, Lawyers, Corporate Service Providers, MLROs and other employees within the AML/CFT field with an interest to or working in the VFA/DLT/Crypto space.
Learning Outcomes:
-Introduction – What is DLT and Cryptos
-Risks, Challenges and Countermeasures:- FATF/Basel- 5AMLD
-IPs VFAs and the VFA Act
-Use of DLT in the AML space
-Case studies
Date: 22/04/2021
Time: 09:00 – 11:15 (15 mins break)
Venue: Live online session – details of how to join the meeting will be sent once registration is complete
Fee: €40
CPE Hours: This course qualifies for 2 hours of structured CPE which can be classified as Professional Competency. A certificate of attendance will be provided at the end of the session.
Trainers:
Ariane Azzopardi, Director, Quality & Risk Management, KPMG in Malta
Ariane Azzopardi is a Director within the Quality and Risk Management function. She has over fifteen years' experience in this field and is the delegate of the Risk Management Partner at KPMG in Malta. She is involved in the implementation and monitoring compliance with quality and risk management policies and procedures in KPMG in Malta also handling compliance and risk management queries, including those related to the Prevention of Money Laundering and Financing of Terrorism (PMLFT) and ethics and independence. She delivers sessions on PMLFT at the KPMG roundtable and also at various other seminars and conferences.
Ariane is a co-chair of the PMLFT sub-committee at the Malta Institute of Accountants and a committee member of the PMLFT sub-committee at the Institute of Financial Services Practitioners.
Deborah Cassar, Senior Manager – AML, Risk Consulting Advisory Services, KPMG in Malta
Deborah has over 10 years' experience within the Financial Services sector with foreign and local entities. From within the Financial Services industry, Deborah has gained knowledge and expertise in Transactions Monitoring, Suspicious Reporting, Analysis and Investigations, AML Advisory, Client Sanctions Screening, Anti-Bribery & Corruption, Regulatory Compliance, AML/CFT Training, and other areas within Financial Crime Compliance. Before joining KPMG, Deborah worked for over 2 years with the Financial Intelligence Analysis Unit (FIAU) as a Compliance Officer within the Unit's Compliance Section. She has extensive experience in carrying out Compliance on-site and off-site examinations with the different subject persons; reviewed, assessed and evaluated inspection reports and implemented any necessary corrective measures and procedures; represented the FIAU in EU and Moneyval working groups and committees in the domestic and foreign fora; developed sectoral guidance for the financial and non-financial sectors; and advised and assisted subject persons to establishing appropriate AML/CFT internal structures and controls. At KPMG, Deborah works extensively in the areas of Anti-Money Laundering Compliance. She has managed AML projects locally and assisted entities to comply with regulatory obligations specifically on AML/CFT. These projects include assisting with the drafting and/or review of policies and procedures, training, review of processes, GAP analysis, Customer Risk Assessments and Business Risk Assessments. Deborah also participates in delivering AML/CFT presentations in KPMG's AML Roundtables.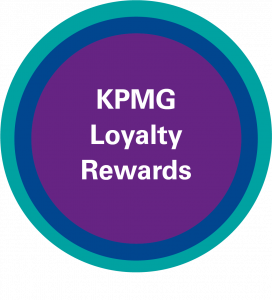 Kindly note that this session entitles the attendee to 2 KPMG Loyalty Rewards. After collecting 60 Loyalty Rewards, attendees will be entitled to a free CPE session of their choosing. Visit our Loyalty Rewards page to learn more.
Moreover, for every three courses booked from our KPMG Learning Suites, attendees receive a discount voucher of 40% to be redeemed on their next course purchased from any Learning Suite!

Is your employer paying for your CPE seminars? Contact us on kla@kpmg.com.mt to discuss how the employer can benefit from our offers.
Course Features
Guided Learning

2.5 Hours

Language

English

Assessments

Not Applicable