Building an Effective Business Case Training

Course Description:
In this Building a Business Case training course you will learn the importance of carefully analysing, creating, and communicating a successful business case in order to maximise its chance for approval. You will gain the skills to define desired outcomes, design evaluation criteria, weigh costs against benefits, and communicate a comprehensive business case to improve decision making.
To learn how to build a business case you will participate in a two-day simulation, creating a business case from start to finish. Supported by video, games, collaborative software, and your instructor (available as your consultant) you will design, present, and deliver a business case.
Course Outline:
Business Case Fundamentals
Managing Stakeholders and Requirements
Selecting Options
Identifying & Measuring Costs & Benefits
Managing Business Case Risk
Presenting the Business Case
For a detailed course outline, kindly click here.
Learning Outcomes:
Analyse, create, and communicate a compelling business case
Identify and prioritise alternative solutions to align with business criteria
Perform cost-benefit analysis
Identify the risks associated with an initiative
Key Features of this Building a Business Case Training:
After-course instructor coaching benefit
Learning Tree end-of-course exam included
After-course computing sandbox included
Venue: Online (AnyWare)– details of how to join the meeting will be sent once registration is complete
Fee: €1,320
Funding: This course is also eligible for the 'Investing in Skills' Scheme, managed by Jobsplus. Learn more here.
Certifications/Credits:
---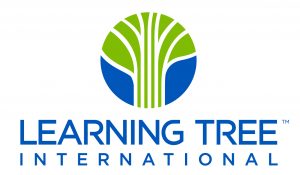 These modules are property of Learning Tree International – UK © all rights reserved.
Course Features
Guided Learning

2 days

Language

English

Assessments