Franchising: A Strategy for Growth

Course Description: 
The goal of any great franchise is to achieve consistent and sustainable replication of a brand's promise to consumers, and for the franchise system to be financially successful at every level.
While franchises may look similar to one another, the culture of the company, how it markets its products and services, how it is positioned to consumers, its brand standards, methods of preparing products, its types of services, site selection and development, suppliers, POS and IT system, support, forms, procedures and requirements may all be different.
In this session, we will run through the key framework a franchisor needs to put into place in order to adopt this business model. As a franchisor, the organisation has a vested interest in ensuring the success of the franchisees. We will discuss the tool kit required to facilitate this relationship, such as franchisor manual, standard operating procedures, corporate governance structure, quality audit frameworks, marketing efforts, franchise model's financial levers and more.
Target Audience:
This session is appropriate for C-suite leaders and other senior executives who play a key role in the formulation and execution of strategy within their organisation. Participants are often entrepreneurs, senior executives and functional managers responsible for strategy.
Learning Outcomes:
By the end of this session, participants will acquire:
Essential strategies to consider before launching a franchise;
The ability to evaluate whether their business is suitable and ready for franchising;
A better grasp on how to interact with franchisee representatives and executives;
Foundation skills on developing a framework for scaling a profitable franchise portfolio;
An understanding on how to conduct effective field visits;
An understanding of the financials side of franchising, to both the franchisor and franchisee
Date: 16/06/2021
Time: 09:00 – 11:45
Venue: Live online session (face-to-face where possible)
Fee: €75
CPE Hours: This course qualifies for 2.5 hours of Structured CPE which can be classified as Professional Competency.  A certificate of attendance will be provided at the end of each session.
Trainer:
David Pace, Partner, Head of Advisory, KPMG Malta
David joined KPMG in 2002 and has worked on numerous advisory assignments, both locally and overseas. He currently heads the firm's Advisory function, one of the broadest multi-disciplinary teams on the island. Throughout his career he has assisted clients in successfully raising debt and equity finance and in valuing shares and businesses. He is actively involved in numerous business negotiations and has a lead role in the firm's Merger and Acquisition service offering. He has also participated on vendor and buy-side due diligence assignments for which he has worked within the local and foreign practices of KPMG. His engagement portfolio has led him to work at the heart of strategy within a number of businesses, helping them throughout the process of considering strategic options, articulation of plans and their subsequent implementation and monitoring. David has provided various training sessions on corporate finance, accounting and business related topics to clients and at public seminars. He is an active promoter of entrepreneurship, supports early stage companies, and is a Director on the JAYE Malta Foundation (previously Young Enterprise) Board, of which he was previously Chairperson.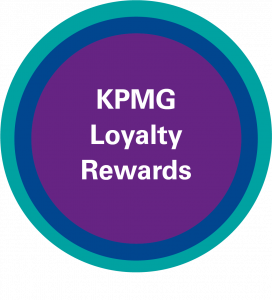 Kindly note that this session entitles the attendee to 4 KPMG Loyalty Rewards. After collecting 60 Loyalty Rewards, attendees will be entitled to a free CPE session of their choosing. Visit our Loyalty Rewards page to learn more.
Moreover, for every three courses booked from our KPMG Learning Suites, attendees receive a discount voucher of 40% to be redeemed on their next course purchased from any Learning Suite!

Is your employer paying for your CPE seminars? Contact us on kla@kpmg.com.mt to discuss how the employer can benefit from our offers.
Course Features
Guided Learning

2.5 hours

Language

English

Assessments

Not Applicable