IT Service Management: ITIL 4 Foundation In a Day

ITIL foundation certification is the baseline qualification for IT professionals. Empowering your staff with ITIL training is the first step in moving IT from being a purely administrative and back-end function to integrated business activity.
Since ITIL is a generic framework and not prescriptive, organisations have to adopt and adapt the guidance to gain maximum value from it. This can make it difficult for companies to know what to do.  Which activities should you prioritise? Who needs to be involved? How do you measure success? And how do you even measure your maturity?
ITIL is undergoing a shift this year. With the largest revamp in a long time, we're moving from ITIL v3 to ITIL 4 in 2019/20. This update brings some marked changes. We are seeing a greater focus on business integration and closer alignment to Agile, Lean, DevOps and Cobit.
'ITIL In A Day' ITIL4 Foundation course empowers staff with a clear understanding of how they can be more efficient, more effective and add greater value to the business.
The course covers the entire ITIL 4 Foundation syllabus and introduces the core service management concepts, definitions and principles. Delegates then take a remote proctored ITIL Foundation exam.
By taking a lean approach to training and using only consultant tutors with a wealth of real-life, hands-on experience, we are uniquely able to offer an accredited, one-day course that introduces the principles of service management in a virtual classroom environment and allows candidates to sit the examination at their leisure up to a year later.
Why should you do this?
Adopting ITIL is a strategy proven to help IT Departments focus on the delivery of value through services, add greater value to their organisation and operate in a more proactive and effective way.
More than 90% of FTSE 100 organisations have successfully adopted ITIL and this applies to the Fortune 500. This course empowers people with the necessary understanding of the framework and highlights how their role can contribute to continual service improvement.
How does it work?
Since its inception, the ITIL Foundation course has existed in a 3-day format. In 2011, Infrassistance challenged the need for three days and by introducing pre-reading, removing the need to revise information from previous days and using consultant trainers, we are able to cover the topic to the same depth with the same pass rate in a single day.
To ensure your staff get the maximum advantage of the day, we have three other unique aspects to the course:
Candidates receive the course material in advance with pre-reading instructions. We are not aware of any other training organisation that shares the training material in this way.
Each candidate receives our 'Key Elements' handout containing all of the key syllabus information on one page both to support their pre-reading as well as provide a reference source after the course.
We are the only training provider that only uses tutors who are currently engaged in working with organisations to deliver the benefits of service management, rather than dedicated trainers. This allows the trainer to relate the theory to the candidates' own situation.
Benefits
The most obvious benefit of the one-day course is the 67% saving in staff productivity from having people away for only one day instead of three. However, there are others:
Our experienced trainers provide candidates with real-life experiences of helping organisations adopt the ITIL framework to make the theory come alive.
Achieving Foundation is the pre-cursor to realising higher level qualifications in the ITIL exam schema.
Preliminary results are usually available the same day.
Significant savings on travel and accommodation.
The overall cost saving can be as much as £800 per candidate in comparison with the 3-day course.
When should you enrol for an ITIL In A Day Foundation course?
Training is always beneficial, but our ITIL course is particularly effective as part of an ITIL adoption programme because it helps your people understand the purpose and approach to improvement. We have many clients who put their new starters through the course to help them understand the ITIL terminology, concepts and principles and the role of IT in adding value to their business. The training is particularly effective when run together with one of our service management simulation events and/or in parallel with a Process Maturity Accelerator™ analysis.
Why KPMG Learning Academy in collaboration with Infrassistance?
We are the only organisation in the world to offer a one-day, on-site, tutor-led ITIL Foundation course that includes the Foundation exam.
We tailor the training to your objectives by having a pre-briefing and a post-course debrief with the sponsor to analyse pertinent factors that can contribute to operational improvement.
We are the only organisation that exclusively uses consultants to train; relating the theory to the delegates' own organisation. This makes the training more interesting, more relevant and provides the delegates with an enhanced understanding of the ITIL framework.
We uniquely offer delegates the 'Take 2' resit option at cost price.
Our Course Principal and Lead Trainer has trained more people in ITIL Foundation than any other trainer in the world and has written three ITIL text books.
We can provide ongoing support for your service management improvement programme through focussed consultancy, service management simulation training, organisational planning and development based on the SFIA framework, service and process owner mentoring, service catalogue development, talent management solutions, and much more.
Exam
The ITIL v4 Foundation exam is a closed-book multiple-choice certification exam which contains 40 questions and must be completed within 60 minutes. To pass the certification, 26 out of the 40 questions must be answered correctly (65%).
Trainer:
Neil Wilson
Neil is an enthusiastic IT professional with over 35 years 'experience in the IT sector combining a strong technical knowledge of IT Service Management best practice with well-developed management and interpersonal skills. He is an experienced trainer and educational courseware designer with an impressive track record of achievements. He is a well-established and respected member of the IT Service Management community and actively participates in the development and promotion of best practice in his chosen field.
Having worked as Portfolio Manager for one of the largest IT Training companies, since 2002 Neil has been operating as a freelance ITIL Trainer and Consultant undertaking assignments across all sectors in the UK but also Europe, Asia, Middle East and North America. Through extensive contacts within the Accredited ITIL industry Neil offers high quality training and consultancy services to organisations across the globe and continues to be an active member of the IT Service Management community. He was also an iSEB/British Computer Society Examiner for over 10 years and an Axelos publications reviewer.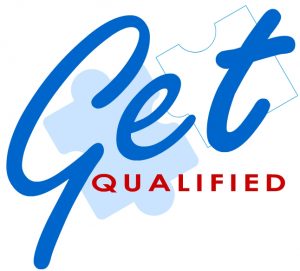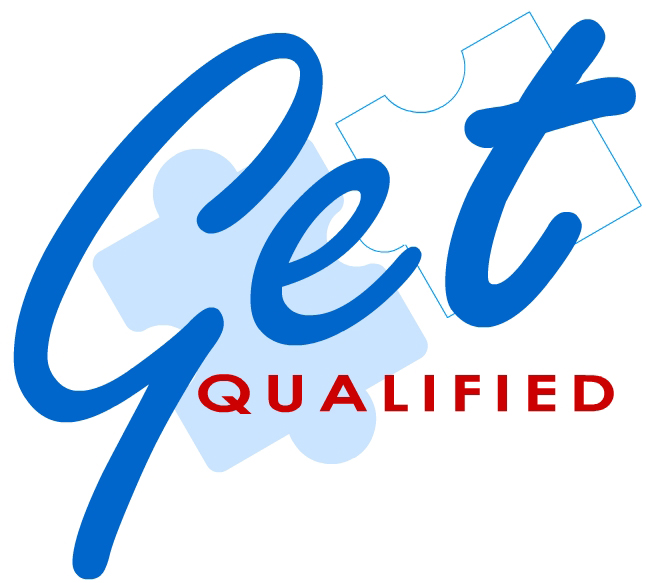 Kindly be informed that this course is approved under the Get Qualified Scheme, managed by Malta Enterprise. This Scheme entitles the applicants for a refund of up to 70% of the training cost in the form of tax credits. Learn more here.
This course is also eligible for the 'Investing in Skills' Scheme, managed by Jobsplus. Learn more here.

Is your employer paying for your CPE seminars? Contact us on kla@kpmg.com.mt to discuss how the employer can benefit from our offers.
Course Features
Guided Learning

8 Hours

Language

English

Assessments