Penetration Testing Training: Tools and Techniques

Course Description:
In this Penetration Testing training course you learn how hackers compromise operating systems and evade antivirus software. You will learn to discover weaknesses in your own network by using the same mindset and methods as hackers. You then acquire the skills to test and exploit your defences and implement countermeasures to reduce risk in your enterprise.
Course Outline:
Introduction to Ethical Hacking
Footprinting and Intelligence Gathering
Identifying Vulnerabilities
Attacking Servers and Devices to Build Better Defences
Manipulating Clients to Uncover Internal Threats
Exploiting Targets to Increase Security
Testing Antivirus and IDS Security
Mitigating Risks and Next Steps
For a detailed course outline, kindly click here.
Learning Outcomes:
Deploy ethical hacking to expose weaknesses in your organisation
Gather intelligence by employing reconnaissance, published data, and scanning tools
Test and improve your security by compromising your network using hacking tools
Protect against privilege escalation to prevent intrusions
Key Features of this Penetration Testing Training:
After-course instructor coaching benefit
Learning Tree end-of-course exam included
Prerequisites:
Experience with security issues at the level of – CompTIA Security+ Certification Exam Preparation
Dates:
We know you have busy schedules and we would like to give you maximum flexibility. You can book your course on any of the following dates.
19/12/22 – 22/12/22 (course runs for 4 days) 10:00 – 18:00 CET
20/03/23 – 23/03/23 (course runs for 4 days) 10:00 – 18:00 CET
Please note that we are offering an afternoon to evening option besides the morning to afternoon option in order to provide you with more flexibility.
24/01/23 – 27/01/23 (course runs for 4 days) 15:00 – 22:30 CET
28/03/23 – 31/03/23 (course runs for 4 days) 14:00 – 21:30 CET
09/05/23 – 12/05/23 (course runs for 4 days) 14:00 – 21:30 CET

When you see "Guaranteed to Run" next to a course event, you can rest assured that your course event — date, time — will run. Guaranteed.
Venue: Online (AnyWare)– details of how to join the meeting will be sent once registration is complete
Fee: €2,760
Funding: This course is also eligible for the 'Investing in Skills' Scheme, managed by Jobsplus. Learn more here.
Certifications/Credits:

————————————————————————————————————————————————————————————————–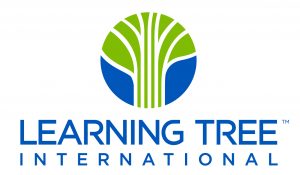 These modules are property of Learning Tree International – UK © all rights reserved.
Course Features
Guided Learning

4 days

Language

English

Assessments
You May Like