Certified Information Systems Auditor (CISA) Training

Course Description:
An ISACA Certified Information Systems Auditor is recognised as one of the leading authorities in the areas of IS auditing, control, and information security. This official CISA training course provides you with in-depth coverage of the five CISA domains that are covered on the CISA certification exam. These domains include auditing information systems; IT governance and management of IT; information systems acquisition, development, and implementation; information systems operations, maintenance, and support; and protection of information assets.
This course is designed specifically for experienced information security professionals who are preparing to take the ISACA CISA exam.
Course Outline:
The Process of Auditing Information Systems
IT Governance and Management of IT
Information Systems Acquisition, Development, and Implementation
Information Systems Operations, Maintenance, and Support
Protection of Information Assets
For a detailed course outline, kindly click here.
Learning Outcomes:
Prepare for and pass the Certified Information Systems Auditor (CISA) Exam
Develop and implement a risk-based IT audit strategy in compliance with IT audit standards
Evaluate the effectiveness of an IT governance structure
Ensure that the IT organisational structure and human resources (personnel) management support the organization's strategies and objectives
Review the information security policies, standards, and procedures for completeness and alignment with generally accepted practises
Key Features of this CISA Training:
Official ISACA Curriculum
After-course instructor coaching benefit
Exam voucher included with course tuition fee
Prerequisites:
IT professionals must have 5 years or more of IS audit, control, assurance and security experience.
Dates:
We know you have busy schedules and we would like to give you maximum flexibility. You can book your course on any of the following dates.
13/02/23 – 16/02/23 (course runs for 4 days) 10:00 – 18:00 CET
09/05/23 – 12/05/23 (course runs for 4 days) 09:00 – 17:00 CET
Please note that we are offering an afternoon to evening option besides the morning to afternoon option in order to provide you with more flexibility.
15/11/22 – 18/11/22 (course runs for 4 days) 15:00 – 22:30 CET (Guaranteed to Run)
03/01/23 – 06/01/23 (course runs for 4 days) 15:00 – 22:30 CET
14/02/23 – 17/02/23 (course runs for 4 days) 15:00 – 22:30 CET
21/03/23 – 24/03/23 (course runs for 4 days) 15:00 – 22:30 CET
16/05/23 – 19/05/23 (course runs for 4 days) 14:00 – 21:30 CET

When you see "Guaranteed to Run" next to a course event, you can rest assured that your course event — date, time — will run. Guaranteed.
Venue: Online (AnyWare)– details of how to join the meeting will be sent once registration is complete
Fee: €2,950
Funding: This course is also eligible for the 'Investing in Skills' Scheme, managed by Jobsplus. Learn more here.
Certifications/Credits:
This is an ISACA certification prep course.
————————————————————————————————————————————————————————————————–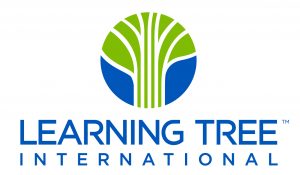 These modules are property of Learning Tree International – UK © all rights reserved.
Course Features
Guided Learning

4 days

Language

English

Assessments
You May Like