Developing Solutions for Microsoft Azure Training (AZ-204)

Course Description:
This course teaches developers how to create end-to-end solutions in Microsoft Azure. Students will learn how to implement Azure compute solutions, create Azure Functions, implement and manage web apps, develop solutions utilising Azure storage, implement authentication and authorisation, and secure their solutions by using KeyVault and Managed Identities. Students will also learn how to connect to and consume Azure services and third-party services, and include event- and message-based models in their solutions. The course also covers monitoring, troubleshooting, and optimising Azure solutions.
Course Outline:
Module 1: Create Azure App Service web apps
Module 2: Implement Azure functions
Module 3: Develop solutions that use Blob storage
Module 4: Develop solutions that use Azure Cosmos DB
Module 5: Implement infrastructure as a service solutions
Module 6: Implement user authentication and authorisation
Module 7: Implement secure cloud solutions
Module 8: Implement API Management
Module 9: Develop event-based solutions
Module 10: Develop message-based solutions
Module 11: Instrument solutions to support monitoring and logging
Module 12: Integrate caching and content delivery within solutions
For a detailed course outline, kindly click here.
Learning Outcomes:
Create Azure App Service Web Apps
Implement Azure functions
Develop solutions that use blob storage
Develop solutions that use Cosmos DB storage
Implement IaaS solutions
Implement user authentication and authorisation
Implement secure cloud solutions
Implement API Management
Develop App Service Log Apps
Develop Event-based solutions
Develop message-based solutions
Monitor and potimize Azure solutions
Key Features of this Microsoft Azure (AZ-204) Training:
Microsoft Official Course content
Prerequisites:
Hands-on experience with Azure IaaS and PaaS solutions, and the Azure Portal.
Experience writing in an Azure supported language at the intermediate level. (C#, JavaScript, Python, or Java)
Ability to write code to connect and perform operations on, a SQL or NoSQL database product. (SQL Server, Oracle, MongoDB, Cassandra or similar)
Experience writing code to handle authentication, authorisation, and other security principles at the intermediate level.
A general understanding of HTML, the HTTP protocol and REST API interfaces.
Dates:
This course runs for 5 days and, in order to provide you with more flexibility, you may opt for the morning to afternoon option or the afternoon to evening option. Contact us by email on kla@kpmg.com.mt or by telephone on 2563 6363 for further information on the upcoming dates.

When you see "Guaranteed to Run" next to a course event, you can rest assured that your course event — date, time — will run. Guaranteed.
Venue: Online (AnyWare)– details of how to join the meeting will be sent once registration is complete
Fee: €3,280
Funding: This course is also eligible for the 'Investing in Skills' Scheme, managed by Jobsplus. Learn more here.
Certification: This course can help you prepare for the following Microsoft role-based certification exam – Exam AZ-204: Developing Solutions for Microsoft Azure
---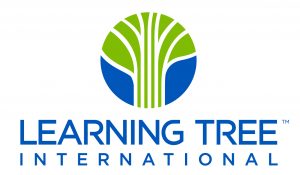 These modules are property of Learning Tree International – UK © all rights reserved.
Course Features
Guided Learning

5 days

Language

English

Assessments