Gambling and Sports Betting in Austria
This course can be delivered to your organisation as part of our bespoke Corporate Training Solutions, at your own time and your own convenience. Contact us on kla@kpmg.com.mt or call us on +356 2563 6363 or on +356 9963 6363 for more information on how we can take care of your organisation's training needs.
Course Description:
This course will provide a synopsis of the current regulatory environment and the tax consequences thereof. The course will also cover the possible next steps on the political agenda, potential regulatory models and what operators can do to improve the situation.
Course Outline:
How gambling and sports betting is regulated in Austria
Overview of relevant case law and where it is heading
Key trends in Austrian market
Description of ECJ rulings which are relevant to Austria
First contact by the Austrian Tax Authorities (request for supplemental details vs. complaint)
Self-Disclosure as Effective Means to Secure Impunity
The Definition of "Participation from within Austria"
How to be compliant in an unregulated market
Current Administrative Practice
Most Recent Rulings by the Federal Tax Court
Discussion on the Supreme and High Administrative Courts' impact
Outlook on the upcoming challenges from a legal and a political perspective
Next steps on the political agenda
Available regulatory model breakdown
What operators can do to improve the situation
Target Audience:
Gambling operators that are either already active in the Austrian market or are planning to offer their services in Austria in the future.
Learning Outcomes:
Develop your understanding of the current regulatory environment in Austria, whilst gaining key insight on expected changes.
Trainers:
Dr. Raffaela Zillner, LL.M., Secretary General, Austrian Association for Betting and Gambling (OVWG)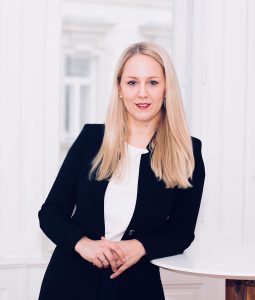 Since 1 August 2017, Raffaela Zillner has been the Secretary General of the Austrian Association for Betting and Gambling (OVWG). In this position she's the first point of contact for all Association matters. In her professional career she has worked inter alia as Associate at a well-known Vienna law firm with a special focus on gambling and betting law. During this time, she also passed the bar exam, completed a master's degree in IT and media law and wrote her doctoral thesis on gambling and betting law.
Michaela Meilinger, MA, Assistant Manager, KPMG Austria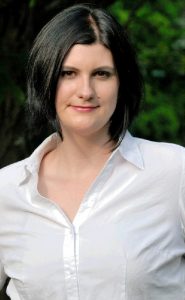 Michaela Meilinger has been with KPMG since 2013 specialising in the betting and gaming industry and being responsible for different, market leading operators in that field. Michaela continues to constantly educate herself further on the topic by attending national and international conferences on Gaming and Betting as attendee as well as speaker. While working full-time at KPMG she finished her career parallel master's degree program in European Economy and Business Management with honours. Additionally since 2015 Michaela has been assigned to several project in the field of fiscal criminal law and procedural law enabling her to provide an efficient combined service regarding legal and tax matters

Is your employer paying for your CPE seminars? Contact us on kla@kpmg.com.mt to discuss how the employer can benefit from our offers.
Course Features
Guided Learning

4 hours

Language

English

Assessments