Querying Data with Microsoft Transact-SQL Training (DP-080)

Course Description:
This course will teach the basics of Microsoft's dialect of the standard SQL language: Transact-SQL. Topics include both querying and modifying data in relational databases that are hosted in Microsoft SQL Server-based database systems, including: Microsoft SQL Server, Azure SQL Database and, Azure Synapse Analytics.
This course can be valuable for anyone who needs to write basic SQL or Transact-SQL queries. This includes anyone working with data as a data analyst, a data engineer, a data scientist, a database administrator or a database developer. It can also be useful for others peripherally involved with data, or wanting to learn more about working with data such as solution architects, students and technology managers.
Course Outline:
Module 1: Getting Started with Transact-SQL
Module 2: Sorting and Filtering Query Results
Module 3: Using Joins and Subqueries
Module 4: Using Built-in Functions
Module 5: Modifying Data
For a detailed course outline, kindly click here.
Learning Outcomes:
Use SQL Server query tools
Write SELECT statements to retrieve columns from one or more tables
Sort and filter selected data
Use built-in functions to returned data values
Create groups of data and aggregate the results
Modify data with Transact-SQL using INSERT, UPDATE, DELETE and MERGE
Key Features of this Querying Data with Microsoft Transact-SQL Training:
Microsoft Official Course content
After-course instructor coaching
Dates:
We know you have busy schedules and we would like to give you maximum flexibility. You can book your course on any of the following dates.
19/12/22 – 20/12/22 (course runs for 2 days) 10:00 – 18:00 CET
27/03/23 – 28/03/23 (course runs for 2 days) 09:00 – 17:00 CET
Please note that we are offering an afternoon to evening option besides the morning to afternoon option in order to provide you with more flexibility.
17/01/23 – 18/01/23 (course runs for 2 days) 15:00 – 22:30 CET
08/05/23 – 09/05/23 (course runs for 2 days) 14:00 – 21:30 CET

When you see "Guaranteed to Run" next to a course event, you can rest assured that your course event — date, time — will run. Guaranteed.
Venue: Online (AnyWare)– details of how to join the meeting will be sent once registration is complete
Fee: €1,560
Funding: This course is also eligible for the 'Investing in Skills' Scheme, managed by Jobsplus. Learn more here.
---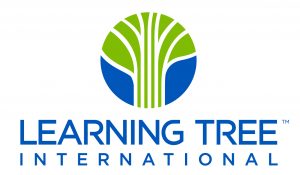 These modules are property of Learning Tree International – UK © all rights reserved.
Course Features
Guided Learning

2 days

Language

English

Assessments
You May Like