Coaching and Mentoring

If you would like to join this course, kindly register here: https://bit.ly/36JLVPC
Course Description: 
Coaching and mentoring is an important aspect of management and leadership as it promotes, productivity, efficiency, job satisfaction and engagement. It also helps keep employees motivated to reach targets and goals whilst also keeping the company moving forward. By providing employees with the skill set to effectively coach and mentor their teams, you will indubitably be further enhancing the employees' skills as well as fostering an overall environment of learning and development.
Course Structure:
– An Introduction to Coaching and Mentoring
– Understanding the Self to be a better Coach and Mentor
– Understanding Others
– The Coaching and Mentoring Process
– The Realities of Coaching and Mentoring
Target Audience:
Coaching and Mentoring is suitable for Middle Managers, Senior Managers, Managers-to-be and any individual who is in a leadership position, or aspires to be in a leadership position at the workplace.
Assessment:
The Coaching and Mentoring course will be assessed using the below methods, depending on the specific modules:
• Multiple choice questions
• Case studies
• Short-Essays
• Role plays and mock scenarios
You would also be required to do a reflective study throughout the course whilst attendance and participation during the lectures will also lead towards the certificate of qualification.
Course Details:
Course to commence week starting 22/02/2021
To run twice weekly for 10 weeks
Every Tuesday and Friday (first session to be held on 23/02/2021)
Between 17:30 – 20:30 
3hrs (+15 mins break) per session
Face-to-face sessions at KPMG Learning Academy (23 Vincenzo Dimech Rd, Floriana)
Trainers: 
Cher is a Psychologist, training consultant and licensed by the BPS as a personality and ability test psychometrician. She has also pursued training in executive coaching and neurofeedback training as well as being a registered supervisor. Having spent her early life experience in Australia, as well as having specialised and worked in Dublin, she has a keen ability to assess, profile and work with people from diverse backgrounds. She has over seventeen years' experience working therapeutically with people in the community at difficult stages or periods in their lives, and she has also had extensive experience working with individuals or organisations who sought to maximise their potential through coaching, peak performance programmes and training.
Apart from teaching and training in various strands of Psychology at the University of Malta, Trinity College Dublin and Marino College Dublin, she has worked extensively in the area of professional development, facilitating transformational change in managers and leaders of all levels. Cher has also worked as a consultant with a number of local NGO's, as well as governmental and private entities; having been primarily responsible for developing people, leading projects, developing training packages and facilitating training; as well as offering ongoing supervision, coaching, psychological interventions and workshops.
Cher considers herself a change-catalyst; be it through psycho-educational, psychological or therapeutic modalities. She is a warm, approachable, dedicated, sharp and resourceful professional, making for easy conversations at all levels, through a plethora of interventions and techniques she has acquired through her years of bringing the best out of people. She is predominantly interested in driving people to unlock their full potential, to increase self- awareness and to overcome impasses and obstacles. She can be a trusted thinking/ feeling companion, on any personal and professional life journey one chooses to pursue.
Cher has a B.Psy (Hons) in Psychology, training in Executive Coaching, BCIA Diadatic Training in Neurofeedback (London), and a Masters in Psychology from Trinity College Dublin, where she graduated with an overall commendation. She is also a registered Supervisor (of counselling, therapeutic and psychotherapeutic work). Cher is also the Managing Founder of Polaris Consultancy, an Organisational Development Firm, specialising in Employee training and well-being.
Sandy Scerri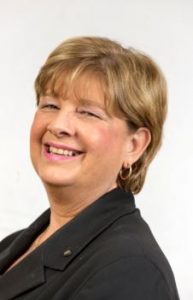 Having lived and worked in various countries around the world, Sandy brings a rich and diverse background of more than 30 years to the Learning & Development, Coaching, and Mentoring fields. She uses her passion and enthusiasm for life, her strong communication and motivational skills and her international background to be inspiring, energising, caring, confident and genuine with the people around her. She will ignite a fire within her clients, offering them the opportunity to unlock their potential and turn their dreams into reality, thus achieving job satisfaction, personal triumphs and a sense of empowerment.
Sandy is an overall Enhancer of people's Potential. She has a Diploma in Business Coaching, a Diploma in Human Resources Management, a Diploma in Workplace Psychology, and a Certificate in Mentoring Skills and Volunteer Management. She is a Master Trainer in TRAFFIC, an NLP Practitioner, a trainer in Debono Thinking Tools and a trainer of the programme FISH!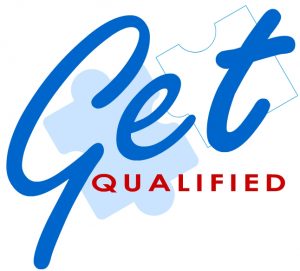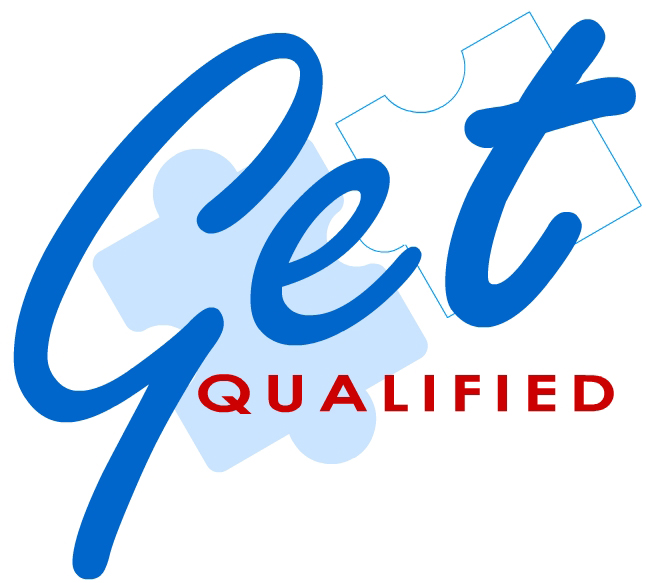 Kindly be informed that this course is approved under the 'Get Qualified' Scheme, managed by Malta Enterprise. This Scheme entitles the applicants for a refund of up to 70% of the training cost in the form of tax credits. Learn more here.
This course is also eligible for the 'Investing in Skills' Scheme, managed by Jobsplus. Learn more here.
Course Features
Guided Learning

60 hours

MQF level

Level 4

Language

English

Assessments

Self Assessment