BCS Foundation Certificate in Business Analysis

Course Description:
As a business analyst, you are the link between the business and its customers. This certification training course explores tools and techniques for maximising the value delivered to your customer, and covers fundamental aspects of business analysis, as outlined by The Chartered Institute for IT, to prepare for the BCS Foundation Exam — a first step towards the BCS International Diploma in Business Analysis.
Course Outline:
The Business Change Life Cycle
Understanding the Strategic Context
Project Discipline for Business Analysis Studies
Understanding the Business Situation
Analysing Stakeholder Perspectives
Analysing and Modelling Business Activities
Identifying Potential Solutions
Making the Business Case
For a detailed course outline, kindly click here.
Learning Outcomes:
Prepare for and pass the BCS Foundation Exam
Analyse development of a business strategy
Perform business system modelling
Identify costs, benefits, impacts, and risks for change in a business case
Key Features of this BCS Business Analysis Foundation Training: 
Develop Your Skills to Support Successful Business Change
Gain an Internationally-Recognised Certification
True Practical Application of Learning Objectives through Activities
"I have nothing but positive comments to share about this course. The tutor was extremely nice and made sure that everyone is included by calling out each student by name. He set out many examples rather than just reading from the slides. I passed the exam and I would definitely recommend this course as I did not just learn many concepts throughout, but I also enjoyed the process of learning them."
– Leona Galea
(attandee to course held on 24/08/2021 – 26/08/2021)
Dates:
We know you have busy schedules and we would like to give you maximum flexibility. You can book your course on any of the following dates.
02/11/21 – 04/11/21 (course runs for 3 days) 11:00 – 19:00 CEST (Guaranteed to Run)
18/01/22 – 20/01/22 (course runs for 3 days) 11:00 – 19:00 CEST

When you see "Guaranteed to Run" next to a course event, you can rest assured that your course event — date, time — will run. Guaranteed.
Venue: Online (AnyWare)– details of how to join the meeting will be sent once registration is complete
Fee: €1,000
Funding: This course is also eligible for the 'Investing in Skills' Scheme, managed by Jobsplus. Learn more here.
Certifications/Credits:
---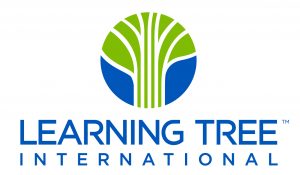 These modules are property of Learning Tree International – UK © all rights reserved.
Course Features
Guided Learning

3 days

Language

English

Assessments