Talent Development

This course can be delivered to your organisation as part of our bespoke Corporate Training Solutions, at your own time and your own convenience. Contact us on kla@kpmg.com.mt or call us on +356 2563 6363 or on +356 9963 6363 for more information on how we can take care of your organisation's training needs.
Course Description:
This session investigates talent management strategies that unlock potential, prepare employees for the next steps in their careers and focus on their engagement.
Target Audience:
The session is aimed at those with strategic oversight of the HR agenda.
Learning Outcomes:
By the end of the session participants will understand the key components of a talent strategy that focuses on potential as well as performance, with the aim of developing and leveraging individual strengths.
CPE Hours: This course qualifies for 2.5 hours of Structured CPE which can be classified as Professional Competency. A certificate of attendance will be provided at the end of each session.
Trainers:
Scott Quayle, Associate Director – People and Change Advisory Services, KPMG in Malta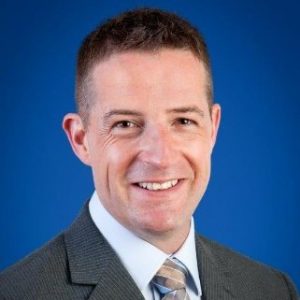 Scott has almost 20 years of experience in "Big 4" accountancy firms, the last 16 with the KPMG Islands Group, being based in Bermuda and later the Channel Islands. Scott began his career as an accountant. After demonstrating a passion for developing people, soon moved from audit into the People, Performance & Culture function at KPMG in Bermuda.
Scott has since served as Head of L&D and later Head of People for the KPMG Islands Group. He has been responsible for the rollout of a number of Global People initiatives in the areas of L&D, performance development, talent attraction and selection, employee engagement, inclusion and diversity, and technology.
Scott specialises in talent development. Before joining KPMG in Malta he spent two years on secondment to KPMG Europe, Middle East and Africa, coaching at leadership development centres and running development programmes for high potential emerging leaders in the Talent and Leadership Development team.
Ema Marie Attard, Manager – People and Change Advisory Services, KPMG in Malta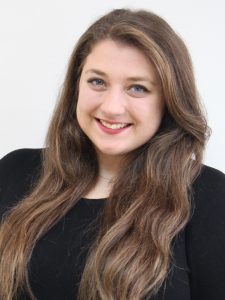 Ema is a professional with 4 years experience in talent management, succession planning, performance management, talent development planning and strategic workforce panning Ema Marie Attard is a Manager within the People and Change advisory team, which she joined in 2017, further to KPMG's acquisition of P5+ Management Ltd. Ema's work has mainly focused on supporting organisations (in a variety of industries) in translating their business objectives and strategies into people strategies. Through this she has been involved in: the provision of talent management consultancy services to numerous organisations, including strategic workforce planning, the development of an organisation's Mission, Vision, and Set of Values, the creation of core competencies, the development of performance management and succession planning strategies, strategic workforce planning, employee engagement, company culture assessment and the delivery of training.

Is your employer paying for your CPE seminars? Contact us on kla@kpmg.com.mt to discuss how the employer can benefit from our offers.
Course Features
Language

English

Assessments